WEBINAR TITLE
Effective strategies to support Public Health in the Early Years
Establishing healthy habits early means children are more likely to lead active lives and therefore lessen the risk of serious health concerns down the line.
This webinar looks at some of the tools available to deploy to ease the burden of poor Public Health in your communities.
DATE
Wednesday, 8th December
TIME
Webinar starts at 2.00pm
Linking Clinical and Public Health messages for our youngest members of the community and their families
Dr Mathew Mathai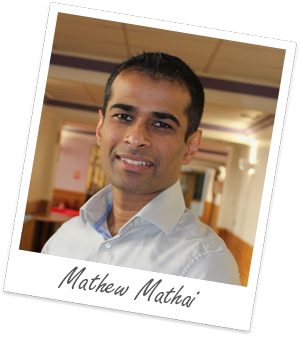 Dr Mathew Mathai
Bradford Teaching Hospitals NHS Foundation Trust
Dr Mathew Mathai has been a Consultant Paediatrician at the Bradford Teaching Hospitals NHS Foundation Trust since 2008. He has worked on the front line of acute general paediatrics in Yorkshire since 2001. He is a founding member of the Paediatric Ambulatory Care Network -a system wide health and care learning partnership developing paediatric ambulatory (out of hospital) care across West Yorkshire.
Fundamental to the network are co-creation of new care models with children, young people and families; system integration and collaboration. Mathew is a member of the WY&H Health and Care Partnership's Children and Families Board.
---
Angie Gaughan
Wakefield Council
Angie has over 20 years of experience working in Sport and Health Development. Currently, her team leads on the Early Years and Families programme for the Health Improvement Team, whereby they support children and families to be more healthy and active and lead on 50 Things for Wakefield.
Since joining the Health Improvement team she has been able to develop a more holistic approach to health especially through much partnership work with Public Health and other council partners.
Who should attend?
Local authorities
Health Professionals
Education Advisers
Early Years Professionals
Community Outreach
Why you should attend?
Impoverished life experiences in the early years can put a child at a disadvantage against their peers. Research shows that many children never recover from this early disadvantage, which impacts on their attainment, confidence, aspirations, and life chances.
This webinar will demonstrate how Local Authorities are using 50 Things to Do Before You're 5 to enrich lives and improve the future of young children especially in light of the current challenging circumstances.

Discover how to engage parents and foster whole family approaches to health and wellbeing
Find out how to combat social disadvantage through this initiative
Help different cultures engage with community and environment
Provide early years education to encourage children to be happy and healthy, and learn while having fun
Support public health initiatives such as, combating obesity, diabetes, coronary and respiratory diseases
Prepare under-5s for future learning and school readiness

Led by the team at St Edmund's Nursery School and Children's Centre in Bradford and rolled out in conjunction with Local Authorities across the UK, 50 Things To Do is an exciting initiative that helps parents and carers connect with their children through meaningful activities designed to have a positive impact on learning and health, so that their children can thrive through a range of low or no cost fun local activities.