How parents use 50 Things To Do
Step 1
Download the mobile app and access the featured activities.
Step 2
Find the area you live within or nearby on the Regions page.
Step 3
Start working through the activities and capture memories!
Step 4
Share your memories with others to inspire your community.
Discover
Tick-off 50 fantastic things for you and your child to experience together.
50 Things To Do Before You're Five gives you 50 activities that parents and carers can support their children to try out and repeat. Each of the 50 Things have been carefully developed by education experts and early years practitioners following consultation with parents, and we've made sure that children with special education needs are included and that each of the 50 Things means something across our culturally diverse communities.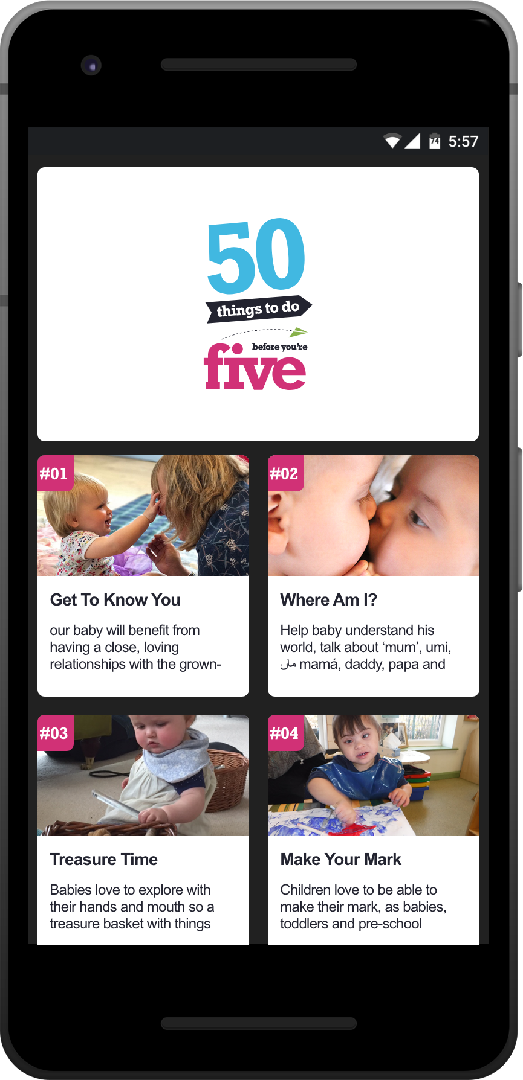 Create Memories
Build a memory bank of those special moments, to revisit, reflect on, and look back on later in life.
All the suggestions we have included are low-cost or no cost experiences that include indoor, outdoor, seasonal, home-based and out-and-about activities, that are not only fun but will get your little one off to a flying start with his/her learning and language development.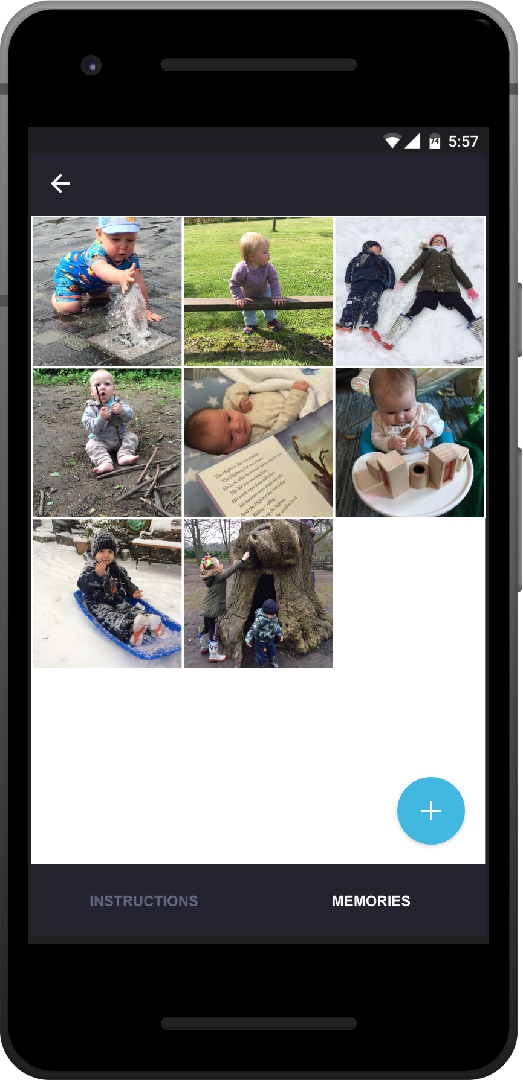 Share
Share memories and inspire others to connect with their child's learning through an online community.
Each experience has been suggested by parents, carers and professionals; sifted, developed by early years experts and language specialists, to create a fabulous resource for every child under five and the grown-ups in their life!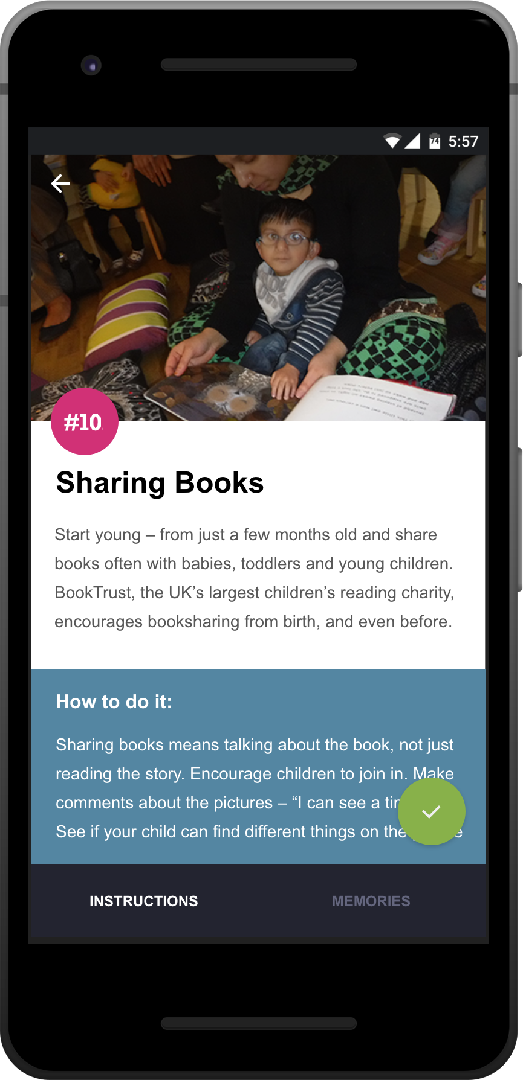 50 Things To Do Before You're Five aims to provide inspiration for parents and carers to connect with children under five through a range of activities, all designed to have a positive impact on…