WEBINAR TITLE
How to include young children's voices in your arts and culture strategy
The 50 Things team, along with some very special guests, will be providing inspiration for how your local authority can reach families with young children to encourage better use and engagement with arts and culture.
Join us to discover how to help families connect with libraries, museums and galleries, as society reopens.
Tuesday, October 5th 2021
The webinar will start at 2pm and will be approximately 60 minutes in length.
Young children's voice: Listening to understand through the arts
Debi Keyte-Hartland
District-wide participation, identifying allies and partnership
Richard Shaw and May McQuade
How arts and culture is being implemented through 50 Things in Cambridgeshire
Helen Wootton and Imogen Alexander
Bradford 2025 Guests
We are pleased to feature two special guest speakers involved in the bid activity for Bradford City of Culture 2025 status. They are in a great position to share insight for how they are demonstrating strong community immersion and cohesion in arts & culture in the City.
Richard and May will discuss how we can engage the youngest children and their families in the whole agenda and how Local Authorities can encourage families to engage with arts and culture.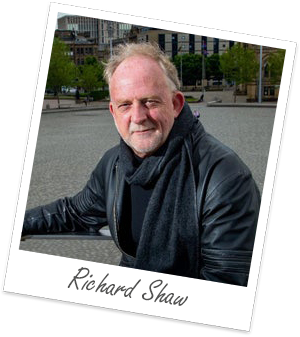 Richard Shaw
Bid for Bradford City of Culture 2025
We are delighted that Richard Shaw, a renowned arts and media professional, will be sharing insights from his extensive background in performing arts, theatre, dance, digital engagement, film and broadcasting in the public sector.
He has featured on television and has links to many national cultural organisations including the British Film Institute, National Theatre, English National Ballet and Royal Opera House.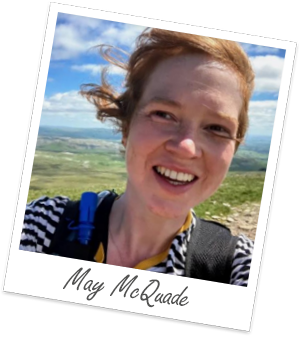 May McQuade
Bid for Bradford City of Culture 2025
May is a creative producer, project manager and community engagement specialist. She has worked with young people across the North of England and in Shanghai. Highlights include running mental health research projects with Leaders Unlocked and The Health Foundation. 
At Bradford 2025, her role as Programme and Community coordinator sees her delivering creative consultation sessions, commissioning artists and contributing to the programming of the bid.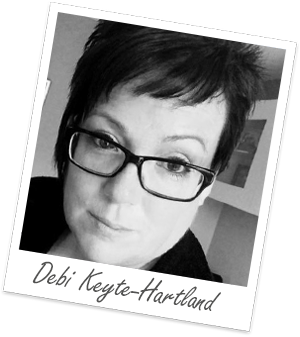 Debi Keyte-Hartland
Early Years Pedagogical Consultant
Debi Keyte-Hartland is an international arts-educator and early years pedagogical consultant who has worked in education, health, social and cultural fields for over 20 years. Using her experience in the field, she helps professionals develop deep thinking about children's learning processes and the pedagogic practices that can support children's meaning-making strategies. She is a Co-Director of Sightlines-Initiative, has co-written and co-delivers a Masters Module on Creativity and the Arts in Early Childhood Education for CREC, and is an Associate Consultant of Early Education.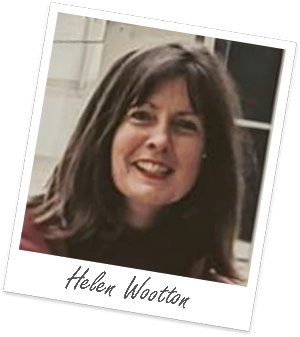 Helen Wootton
50 Things To Do Cambridgeshire
Helen is the Early Communication & Language Adviser for 'Talking Together' in Cambridgeshire. She also supports the 50 Things To Do Before You're Five projects in Cambridgeshire.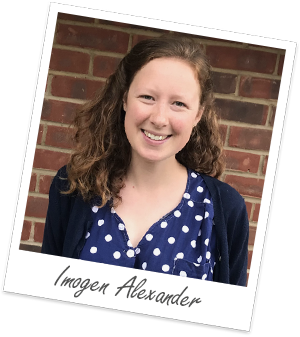 Imogen Alexander
50 Things To Do Cambridgeshire
Joining Helen Wootton, Imogen Alexander is the Learning & Volunteers Coordinator from Kettles Yard in Cambridge. Together they will talk about how 50 Things is being implemented to reach communities in deprived areas.
Who should attend?
Local authorities
Health Professionals
Education Advisers
Early Years Professionals
Community Outreach
Why you should attend?
Impoverished life experiences in the early years can put a child at a disadvantage against their peers. Research shows that many children never recover from this early disadvantage, which impacts on their attainment, confidence, aspirations, and life chances.
This webinar will demonstrate how Local Authorities are using 50 Things to Do Before You're 5 to enrich lives and improve the future of young children especially in light of the current challenging circumstances.

Discover how to engage parents and foster whole family approaches to health and wellbeing
Find out how to combat social disadvantage through this initiative
Help different cultures engage with community and environment
Provide early years education to encourage children to be happy and healthy, and learn while having fun
Support public health initiatives such as, combating obesity, diabetes, coronary and respiratory diseases
Prepare under-5s for future learning and school readiness

Led by the team at St Edmund's Nursery School and Children's Centre in Bradford and rolled out in conjunction with Local Authorities across the UK, 50 Things To Do is an exciting initiative that helps parents and carers connect with their children through meaningful activities designed to have a positive impact on learning and health, so that their children can thrive through a range of low or no cost fun local activities.