WEBINAR TITLE
How your local authority can improve the lives of your under 5's
How a family-based approach to enriching life experiences in the under 5s improves health, happiness, and attainment.
Who should watch?
Local authorities
Early years professionals
Community groups linked to early years
Why you should watch?
Impoverished life experiences in the early years can put a child at a disadvantage against their peers. Research shows that many children never recover from this early disadvantage, which impacts on their attainment, confidence, aspirations, and life chances.
This webinar will demonstrate how Local Authorities are using 50 Things to Do Before You're 5 to enrich lives and improve the future of young children.

Discover how to engage parents and foster whole family approaches to health and wellbeing
Find out how to combat social disadvantage through this initiative
Help different cultures engage with community and environment
Provide early years education to encourage children to be happy and healthy, and learn while having fun
Support public health initiatives such as, combating obesity, diabetes, coronary and respiratory diseases
Prepare under-5s for future learning and school readiness

Led by the team at St Edmund's Nursery School and Children's Centre in Bradford and rolled out in conjunction with Local Authorities across the UK, 50 Things To Do is an exciting initiative that helps parents and carers connect with their children through meaningful activities designed to have a positive impact on learning and health, so that their children can thrive through a range of low or no cost fun local activities.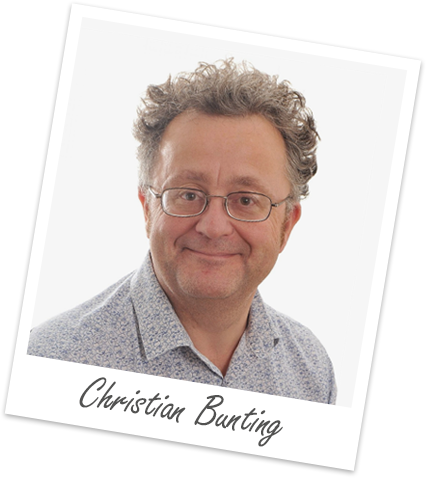 Christian Bunting
Bradford Birth to 19 Teaching School, Director
Christian's passion for education spans a number of years in senior roles, formerly in schools and presently as a Partnership Board member for the Bradford Opportunity Area. He has led the development of Bradford Birth to 19 Teaching School from inception, building a collaborative alliance of 150 schools.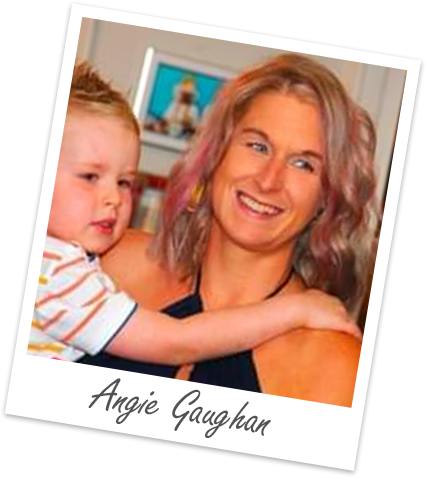 Angie Gaughan
Wakefield Council, Health Improvement Specialist
My team leads on the Early Years and Families aspect in the Health Improvement Universal Team. Through various work streams we support children and families to be more healthy and active. Since joining the Health Improvement team I have been able to develop a more holistic approach to health and physical activity, which has been complimented by my sports development background. Health Improvement sites in the Arts, Culture and Leisure Service within the council, and this has proved fruitful in the development of 50 things.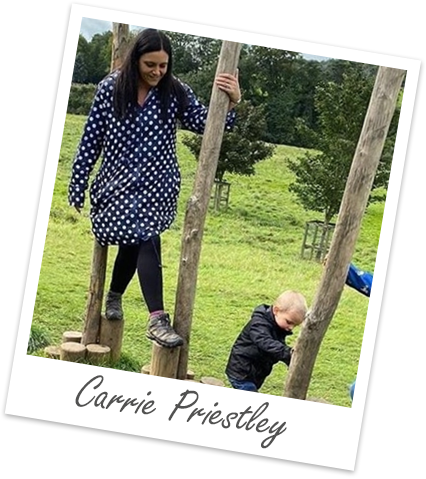 Carrie Priestley
Parent, Teaching Assistant and Enthusiast
Carrie Priestley is a 50 Things Enthusiast. Carrie first encountered 50 Things to Do Before You're 5 while on maternity leave, as a mum to Amber and Olly. A Teaching Assistant in a large EYFS Unit in an all-through school in Bradford, Carrie now leads the 50 Things project at school.
With first-hand experience of raising young children at home, combined with a professional understanding of how children learn, Carrie is able to speak with authority and enthusiasm about why the experiences of 50 Things to Do Before You're Five is a wonderful resource to families across the UK.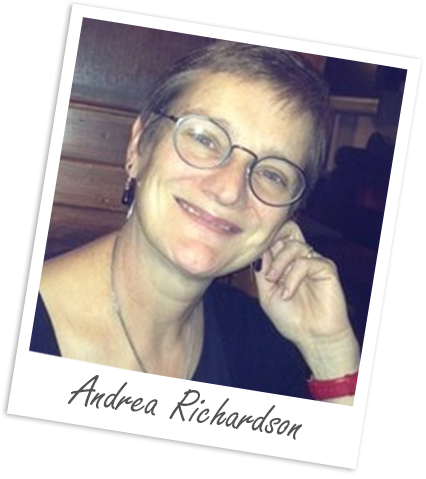 Andrea Richardson
Early Intervention and Education Consultant
Andrea worked as a teacher from 1989 to 2001 in special schools and primary inclusion units and then in LEA support and improvement services, then moving to Education Leeds to manage the Early Years SEN and Parent Partnership Services.
Andrea was previously the Head of Early Years in Leeds and has been undertaking a PHD study in how Children's Centres are engaging with parents to improve services. More recently, Andrea has worked as Quality and Standards Manager in the Early Years Service in Leeds.
She was involved in the development of the Children's Centre programme in Leeds, Foundation Stage profile moderation across the city, safeguarding processes, total inclusion policy 0-5, developing family outreach services, assimilating sure Start local programmes into the delivery of Children's Centre and involving parents in children's learning, implementation of the Early Intervention Fund as part of the CAF process and developing multi-agency working from strategic to implementation.
Topics on the agenda

The origin of 50 Things
Discover how a Yorkshire based school recognised a need in the community for early years support and enrichment that would successfully reach and engage parents and their children. Christian Bunting will provide an overview from concept through to the technology that brings all the activities together.​​​​​​
Local Authority Perspective
We will be introducing a special guest speaker from Wakefield Council to provide a view of 50 Things to do Before You're 5, how it was rolled out to the community and what early benefits have been felt since its introduction earlier this year.
Parent Perspective
Parents and carers have a central role in bringing 50 Things to life. We are delighted to be including a parent voice in the webinar to hear how 50 Things to do Before You're 5 works in practice.
---
Making a positive impact on learning and health, while improving early language and literacy, motor skills and resilience.