50 Things To Do aims to provide inspiration for parents and carers to connect with children through a range of activities, all designed to have a positive impact on learning and health.
50 Things provides a local offer to families, guiding them to places to visit, and fun things to do on their doorstep. They'll be shown how to make best use of their local libraries, museums, parks and wild spaces - helping to promote community cohesion at the same time.
Presented and packaged through a mobile app means it is easy to get started and conveniently available whenever the moment arises for a new activity.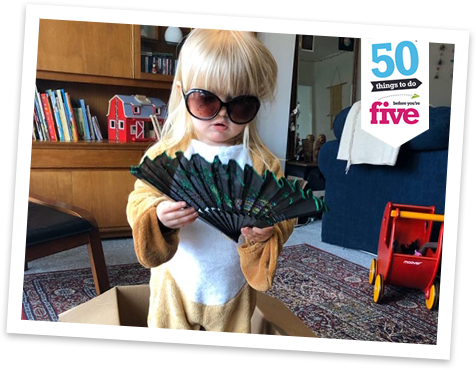 Improves Language and Communication

Supports Parents and Carers


Culturally Sensitive


Covid Recovery

Local Context
Created by the team at St Edmund's Nursery School, Bradford, 50 Things was launched at the Houses of Parliament in 2018. It has since been adopted by a growing number of Local Authorities and continues to attract interest nationwide.

Local context is critical to the success of 50 Things, and so all activities have to be available locally. Every region has slightly different challenges, and will want to promote different local experiences. Our expert team will help you celebrate your local area so that you can inspire families to have fun and learn.

A firm evidence base
50 Things is underpinned by a strong evidence base including the Education Endowment Foundation and Public Health England.
Join us
The 50 Things To Do project is attracting national attention and we'd like you to be part of it. We are seeking further forward-thinking Local Authorities to join the 50 Things To Do initiative. It is our aim to make this opportunity available to every child and family in the country.

Find out how 13 Local Authorities are extending lifelong opportunities for the under fives in their communities, through the ground breaking 50 Things To Do project and mobile app...

If you would like to receive newsletters that keep you updated with everything we are doing please enter your email below...
Please note: By submitting the form above you give consent to receive communications from 50 Things To Do that relate to the services they offer, product updates, information on events and newsletters.