Confidence in Creativity: What Happens when we Encourage Young Children to Explore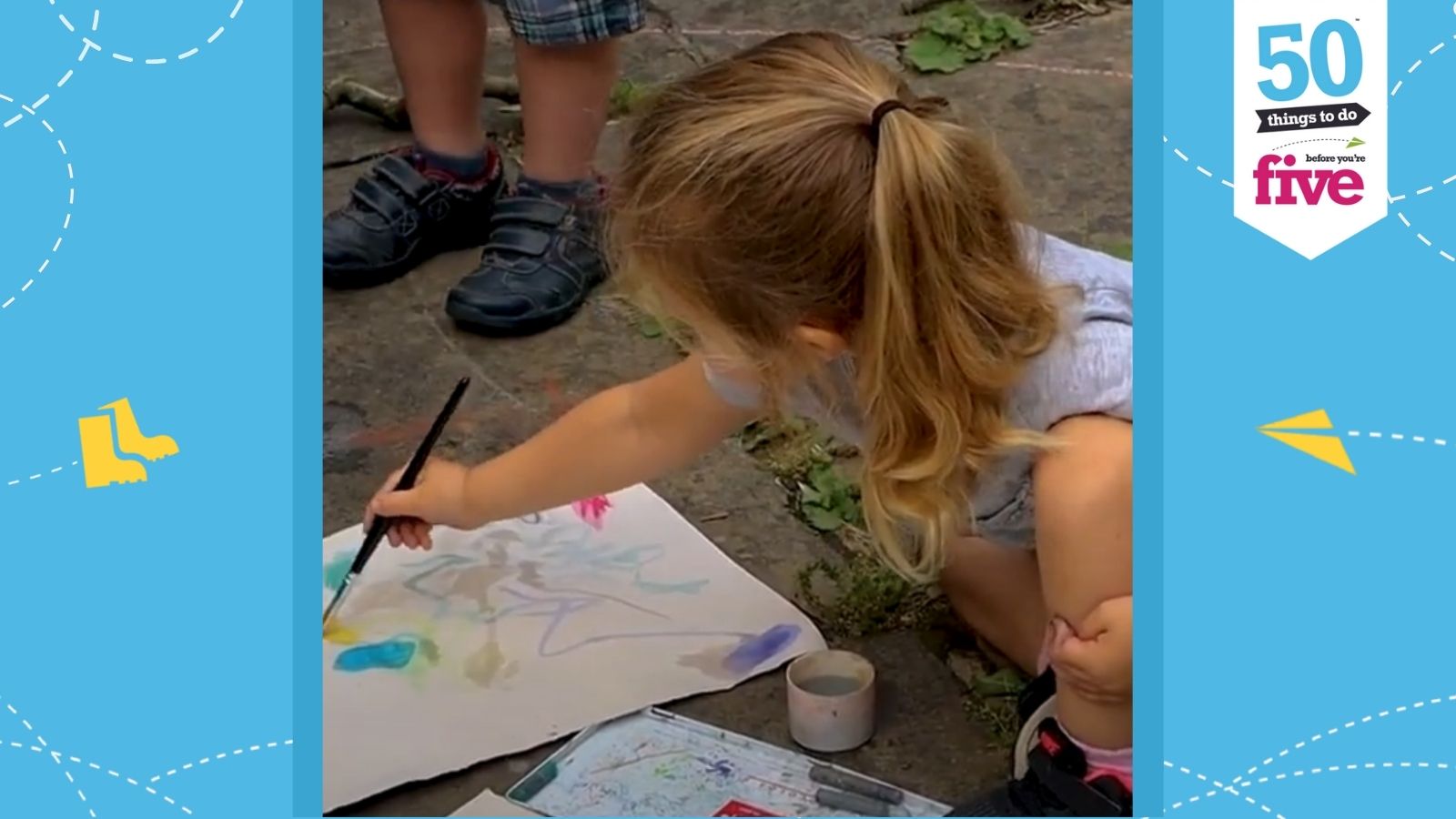 After a series of 'walk, talk, discover and draw' sessions during the spring and summer, 50 Things To Do Before You're Five in Bradford is excited to welcome more children and families in September!
Local artist, Lou Sumray, alongside 50 Things Project Officer, Rachael Dennis, lead the sessions exploring a local park or museum whilst creating art along the way. Thanks to a collaboration between 50 Things, Bradford Museums and Galleries and Bradford District Parks, children and families have had the opportunity to visit Cliffe Castle Museum and Park, Cartwright Hall and Lister Park and Bowling Park and Bolling Hall,
Lou has worked as a resident artist at St Edmunds Nursery for over 12 years and has extensive experience of working creatively with young children across the district and beyond. Rachael has volunteered with families locally and nationally for over a decade and is a keen 50 things enthusiast.
Together they have recorded and shared their experiences from each session with our team to help us develop future sessions.
Here is a summary of some of the observations when we allow young children the freedom to be creative!
Brings out new perspectives in adults
The development of the brain continues for the first few years of a child's life. So it's no surprise that children notice things in our surroundings that some adults would sometimes take for granted. Children who participated in the walk, talk, discover and draw sessions were encouraged to look and 'discover' what's around them.
Lou says that:
One of the many things I've learnt about working with young children is that you definitely see things closer and take slower looks at things that you take for granted - a digger moving some earth, a worm crossing the path, gardeners planting out plants.

Children are able to find their own space to be confident
One of 50 Things' goals for young children is to build an environment where they can freely and confidently express themselves. Activities like #4 Make Your Mark is all about letting children draw, sketch, scribble and paint in whatever way they want. There is no right or wrong way. As an artist, Lou tries to extend this notion by encouraging children to create their art the way they feel comfortable.

I find that I do have to defend "scribbling" quite a lot with adults and try to describe that it is not a negative, destructive or worthless part of drawing - although of course, it could be too. It too is a way that young children explore their space and actions in it.

Having the opportunity to lead

Children often have figures in their lives that they look up to, whether that's a family member or a fictional character, role models exist as inspiration. During these gentle sessions, Rachael and Lou often find themselves following a child's lead. This is of course encouraged to add to the child's confidence and to see where their imagination can take them and how they can influence their peers. Here Lou is copying a little boy's mark-making- this exercise positively reinforces creativity and lets the child know that what they're doing is valued!
He was quite precise and particular with his mark-making. This one was where I had the green pen mirroring his marks which is something I do often with children this age - I let them lead on the marks and the adults follow along- if the 'conversation' becomes more involved then it may be that the adult can make other suggestions of marks. Children seem to really understand this process well, I find, and for a change, it gives them the lead, it also feels to be a lovely intimate exchange.

Learning to be part of a community
Starting to socialise after a series of lockdowns can be daunting for both children and their carers. Lou and Rachael aim to provide a relaxed and friendly environment so that children and their carers can have the opportunity to develop together. Creating art and exploring nature can be a vehicle for children to slowly adjust to being around people outside of their inner circle. As each week goes by, families who have attended multiple sessions have had the opportunity to get to know each other.
"I know you'd like us to join in with doing stuff but it's so amazing to just be here and watch her grow in confidence and me to let go of her." How important that N's mum could express this. We are all on stepping stones. It was fantastic to see N's confidence grow and I also think the importance of outside enabling this to happen much more easily as the children have to find their space.

The Bradford team is ready to host another series of 'walk, talk, discover and draw' sessions this coming September! They hope to continue to bring smiles and confidence to children as they explore the Bradford Industrial Museum!