50 Things Oldham Celebrates Launch with Five-Park Play Spectacular!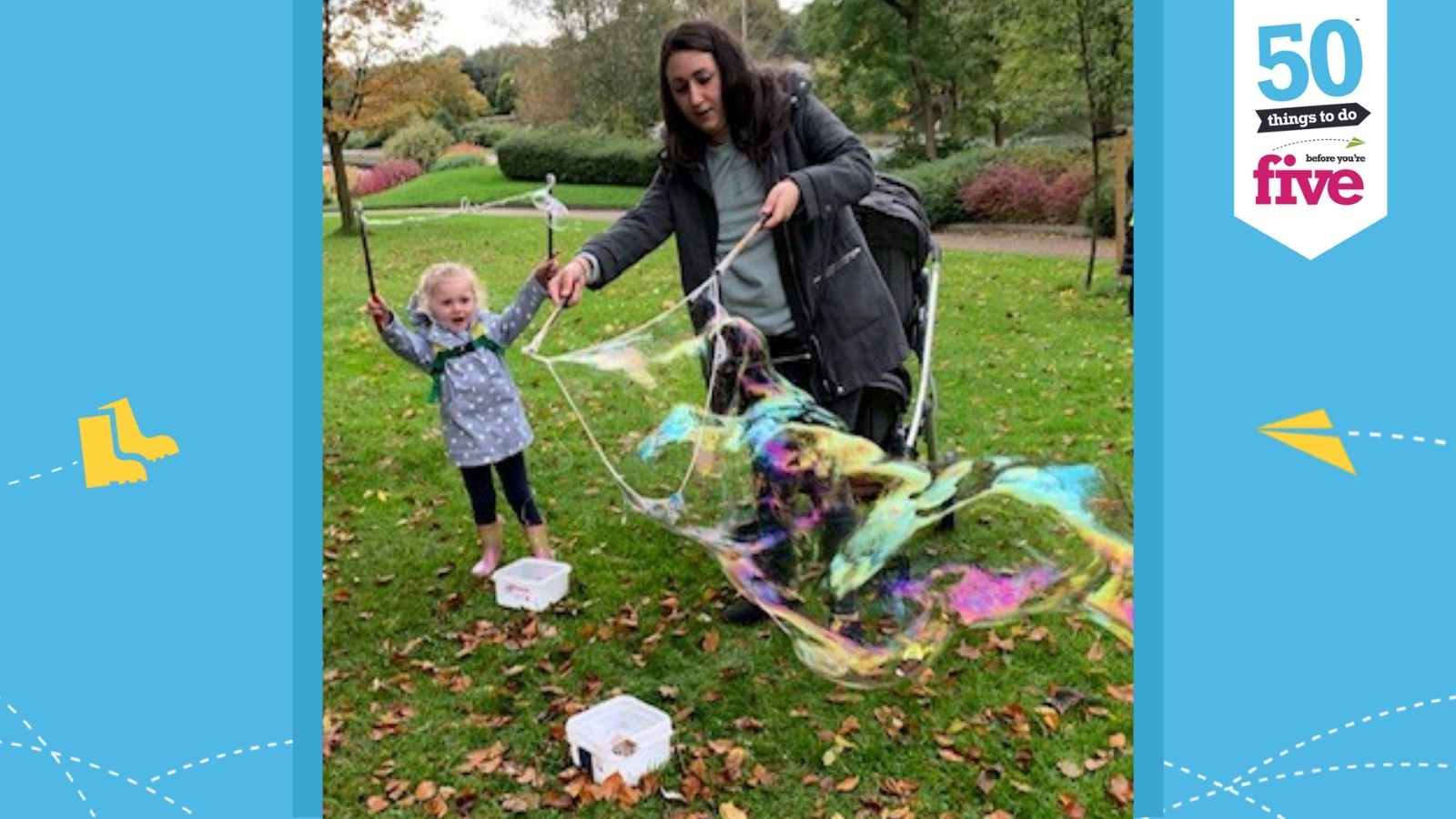 50 Things to Do Before You're Five officially launched in Oldham local authority in October, with fun outdoor events in parks across Derker, Werneth, Chadderton, Alexandra and Limeside. With the help of partners from Oldham Play Action Group, Oldham's Children's Centres, Oldham Library and Oldham Music Service, there were a variety of activities for families to enjoy.
Despite some rain, hail and even lightning on some of the days, the events were a great success. The half-term session at Foxdenton Park was the busiest session of all. It was nonstop all day, and on that day the sun was well and truly out.
Children got to experience several of their 50 Things. Starting with #48NaturalArt, the children made nature crowns and pinecone pictures with natural materials that could be found in the park. They were able to use their imaginations to create new shapes and designs, using creativity to create amazing pieces!
Children made clay creatures for #42TheRoughAndTheSmooth. They went on a story walk, hearing the stories of Funny Bones and the Gruffalo, for #10SharingBooks. Children also made stickmen for #11MakingConnections.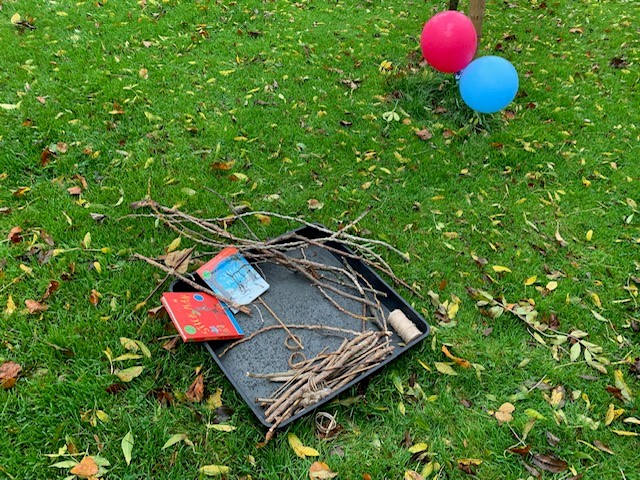 Oldham Play Action Group led a mud painting session, exploring different textures and sensations to create marks and works of art in #4 Make Your Mark! The children also took part in the Active Challenge!
The most popular activity by far was #8Bubbles! Both giant and small bubbles had the children going crazy with excitement. The smaller children chased while the older ones had a chance to blow their own bubbles - the joy was tangible!
Goodie bags with leaflets, posters, bubbles, chalk, ribbons and a book were distributed, to help children and families keep up their 50 Things at home.
Attendees included local schools, families and Oldham's Mayor, Councillor Jenny Harrison.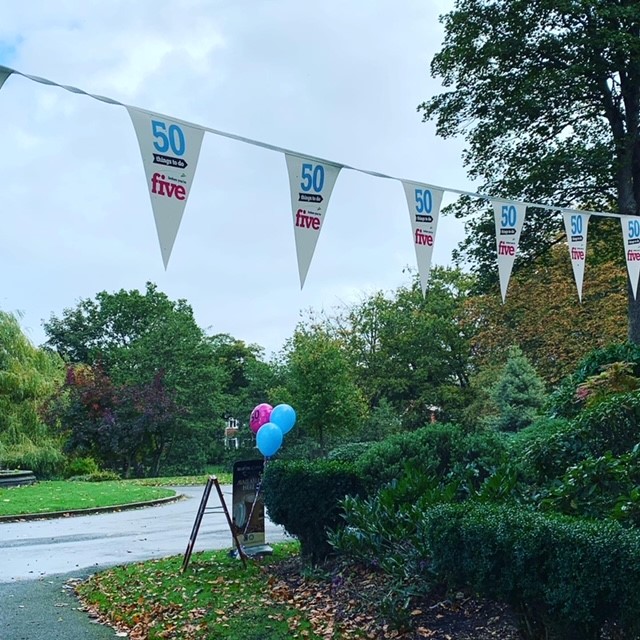 One grandparent had the following to say:
"I attended the 50 Things to Do event at Alexandra Park on the 26th October 2021 with my grandson and wanted to get in touch to say a huge thank you to everyone as we had such a good time and everyone was so friendly and helpful. My grandson was so excited by all the different activities and especially liked making the Stick man, which he hasn't stopped talking about and is going to ask Father Christmas to bring him the Stick man book for Christmas."
"It was so nice to attend something with him outdoors where we could get some fresh air and do fun things that we wouldn't normally do," they continued. "The activity pack was very much appreciated and gave us lots of ideas for different things we can do (with little cost, which is always a bonus)."
"What an amazing event for under 5's."
A parent added, "My daughter had a fabulous time. Thank you so much."
50 Things to Do Before You're Five is a non-profit initiative that seeks to help every child reach important health, learning, and wellbeing milestones, by providing 50 low or no-cost ideas for play to the people who care for them.
If you live in Oldham and would like to find out more about 50 Things, contact 50things@oldham.gov.uk. To get involved, download the app by searching '50 Things to Do' on Apple or Android store, or by clicking the following links (Android, Apple). You can also visit 50 Things Oldham's website here.
If you would like to know more about the 50 Things to Do Before You're Five national initiative, including enquiring about bringing 50 Things to your local authority, click here.