50 Things to Do Before You're Five helps parents develop their home learning environment so that far more children thrive by the age of five. As a result, more children develop the skills, language and resilience needed in school and beyond.
Using the same, low or no cost approach, 50 Things to Do Primary is designed to enable children to become increasingly independent in their own decision-making.
The initiatives are based on the simple notion that access to life-changing, fun, low or no-cost experiences with family, indoors and outdoors, is a great way to support children's development. Activities are designed to give children exciting life experiences, developing confidence and a passion for learning new things.





Low literacy levels put a child at a disadvantage against the rest of the class and research shows that many children never recover from this early disadvantage, which impacts on their attainment, confidence, aspirations and life chances.
This fact is supported by academic research recognised by the DfE, the Education Endowment Foundation and Public Health England which tells us that parents who confidently support the development of language, literacy and communication skills with their under-fives has a profound impact on achievement in primary and secondary age phases. For our primary children, The Social Mobility commission tells us that research in national contexts has found strong evidence of a link between extra-curricular activities and educational outcomes as well as other positive outcomes, such as soft (especially social) skills.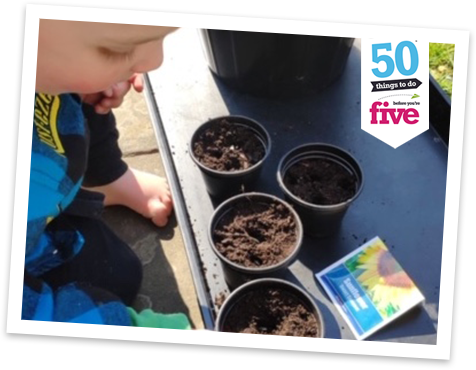 50 Things To Do helps schools and nurseries fulfil their statutory obligation to promote home learning at a time of Covid recovery. It will also help primary schools meet the challenge of Ofsted's new inspection framework focus on the wider curriculum.
If you would like to receive newsletters that keep you updated with everything we are doing please enter your email below...
Please note: By submitting the form above you give consent to receive communications from 50 Things To Do that relate to the services they offer, product updates, information on events and newsletters.
ABOUT US...