What Local Authorities get
50 Things to Do provides you with a range of resources and tools for the families, schools and practioners in your region.
50 Things To Do has been designed so the process of creating a local 50 Things offer is very easy. With our support, Local Authorities simply add photos of local places, families and local contextual information to make it their own.
Your Own Mobile App
The 50 Things To Do Before You're Five mobile app provides an easy way for parents and carers to access the 50 activities.

As standard, the app has a range of activities pre-loaded which you will customise to suit your region and your local context.
Beneath the surface of the app, anonymous data is gathered. This data provides insightful evidence for the host Authority, highlighting where activities are most popular and effective. It can also help identify where investment in community events and Local Authority outreach might be helpful.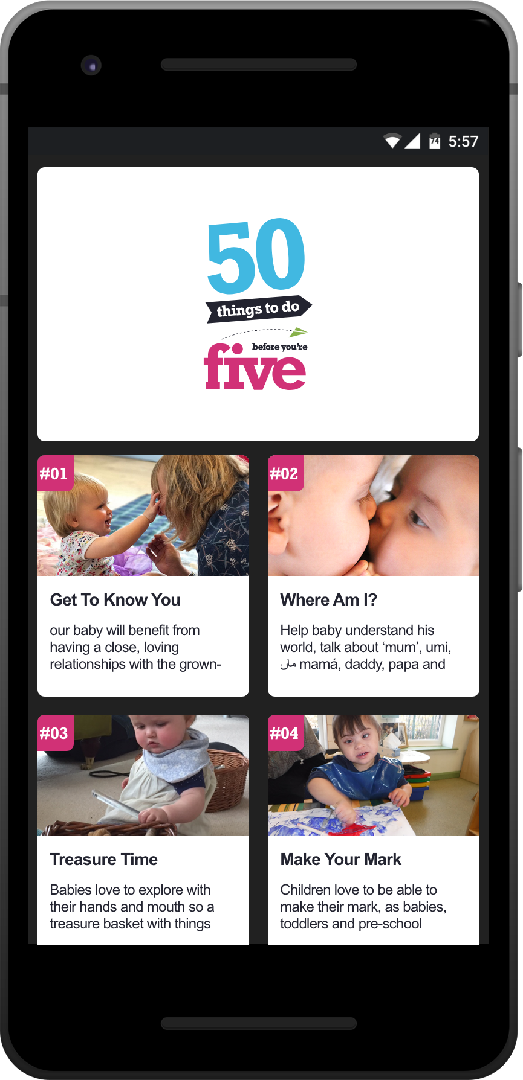 Your Own Website
Promote your local 50 Things To Do offer with a website that gives more detail to your parents and carers.

Out of the box, the website is already populated with useful information, our easy to use Content Management System allows you to customise the content and add to it as necessary.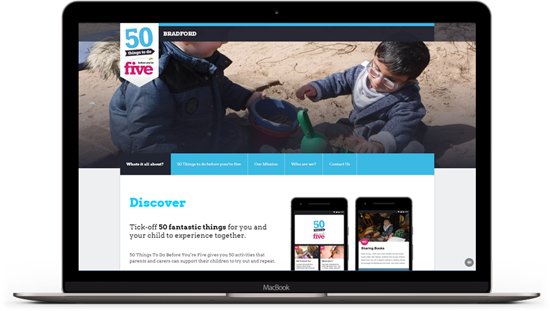 Marketing Materials
Extend your reach and visibility by using our range of visually engaging marketing materials.

A range of starter templates for you to use and distribute, reflecting your region, letting local parents and carers know about the project.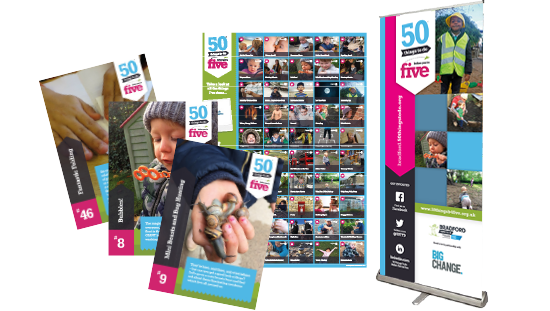 Support & Guidance

We offer the IT solutions, training and project management support to help Local Authorities successfully launch and run 50 Things To Do. The team is on hand to help every step of the way!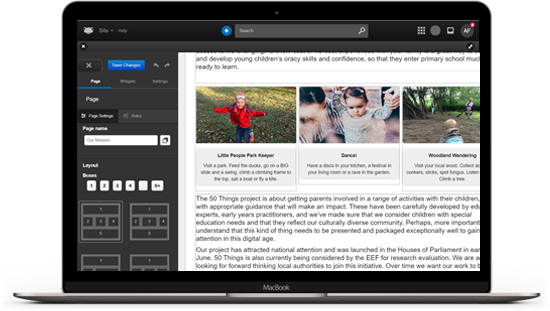 Experiential Learning
Our experience tells us that children benefit hugely from 50 Things, showing progress in their academic, social and emotional development.

Greater Equity
While intended to be a universal offer from Local Authorities, 50 Things is showing strong impacts in socially and economically disadvantaged communities.

Improves Language and Communication
50 Things has been created to stimulate strong progress in early language and communication. By engaging in a wide range of exciting activities that they want to talk about, children's vocabulary significantly improves.

Supports Parents and Carers
50 Things provides suggestions for all parents and carers about exciting things to do in their local area. This is particularly useful for those who might lack confidence in engaging with the process of learning.