What users are saying about 50 Things To Do Before You're Five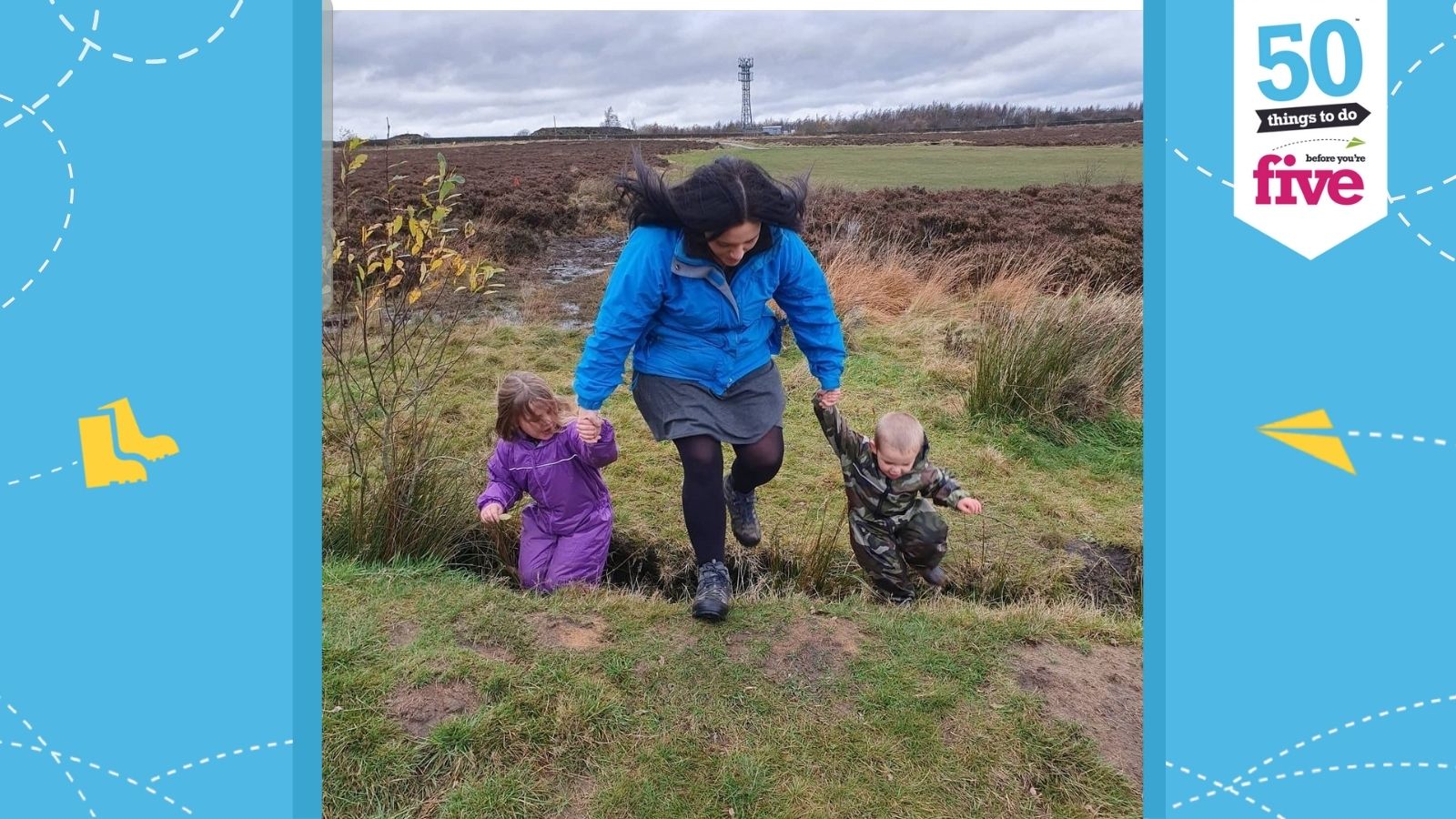 50 Things To Do Before You're Five aims to deliver support for families with under-fives. A recent survey has been conducted to gain a better understanding of what users' experience with the initiative has been and what motivates them to keep coming back to the initiative as their children grow up.
We wanted to use this survey to improve the content of the app and to make sure that parents, carers and professionals are getting the most out of it. 50 Things is now available in 15 Local Authorities which roughly equates to 15% of England's under-fives population or just under 500,000 children. With an increasing number of people now having free access to the initiative, it is important for us to know what users think of the app so parents and carers can have the opportunity to give the best support for their children.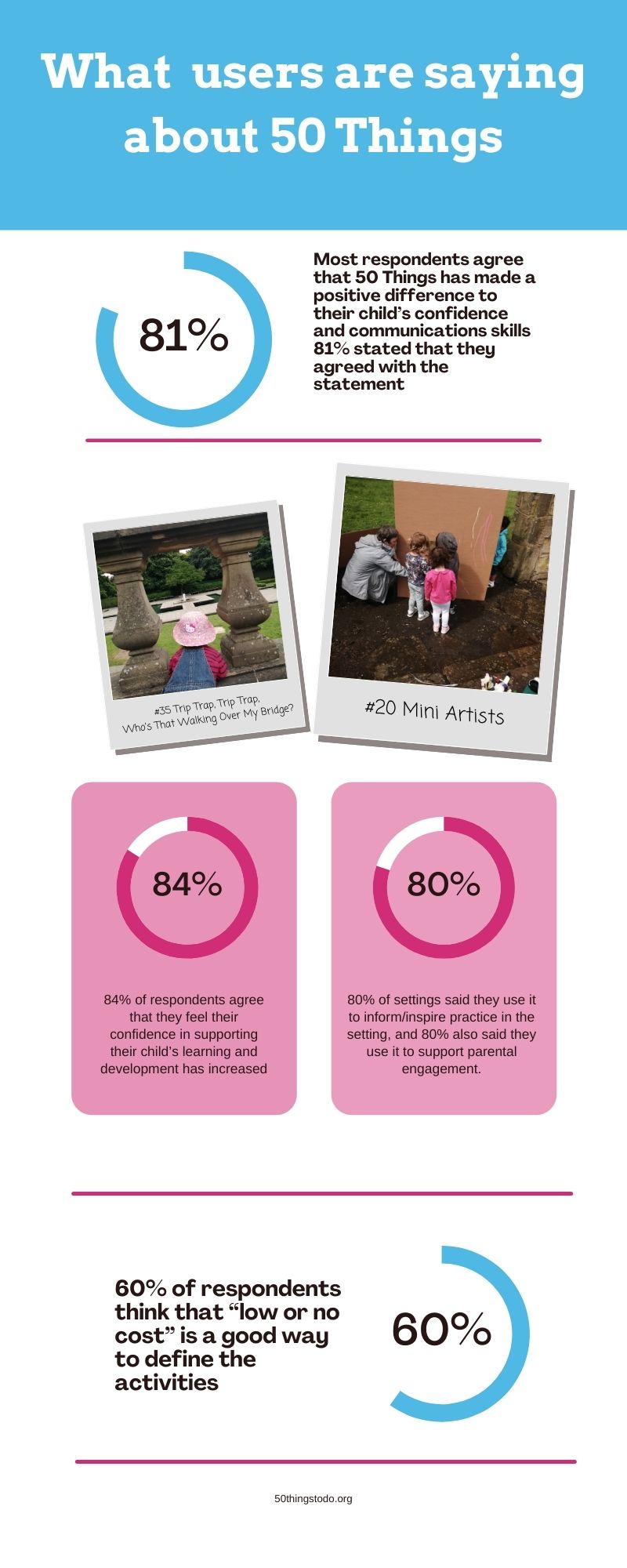 "50 things to do is great and builds family bonds "
The central team is planning to use this survey as a starting point for an annual review of the activities' content in January 2022- which will look at what features will better aid users with their interactions with their children.
If you would like to keep updated on all things 50 Things, sign up for our newsletter!