Northern and 50 Things Announce Train and Waterside Adventures for Bradford's Under-fives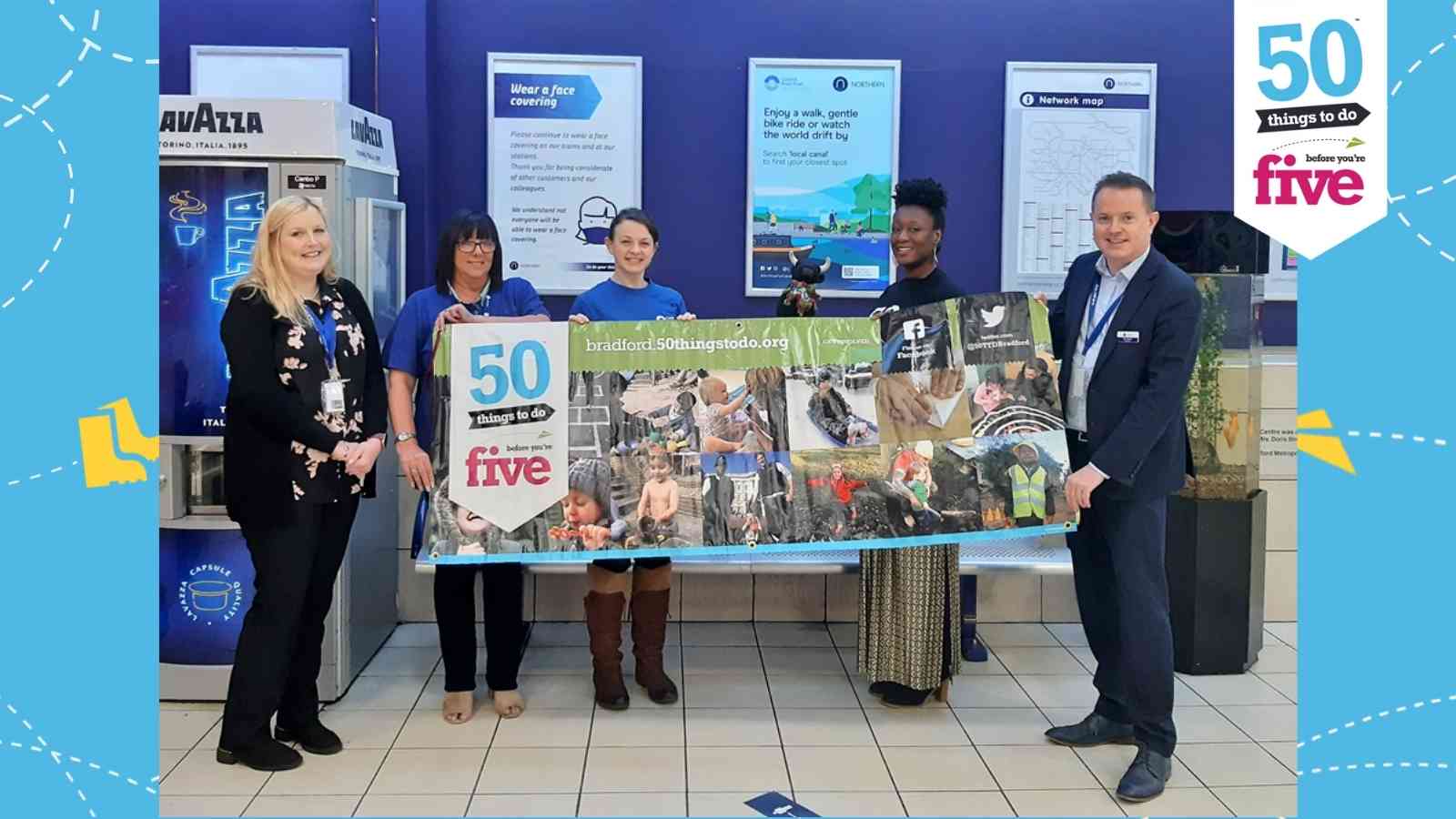 50 Things to Do Before You're Five has teamed up with Northern and The Canal & River Trust to run a new series of free trips, helping families with under-fives to get out and about in the district and beyond.
The adventures, which will take place by foot and train, will give young children and their parents and carers the chance to enjoy supported group travel to and from selected destinations within train operator Northern's rail network, free of charge. These trips will support and encourage the use of trains to access waterways providing children with the exciting experience of being on a train, many of them for the first time.
50 Things to Do Before You're Five is a nonprofit organisation that supports early learning and development by promoting 50 fun experiences for children to try by the age of five.
The outings will help families experience a few of the 50 Things such as #28WheelsOnTheBus, which encourages families to take children on different kinds of public transport, and #41WaterFeature, which promotes trips with youngsters to local rivers, canals, ponds and lakes, and #45WonderfulWaitingGames, making the most of the time between trains and activities.
Northern staff will be on hand to support and assist first-time and returning rail users, and some journeys will be linked to accessible walks along the district's canals and rivers, using routes outlined in Northern and waterway charity The Canal & River Trust's new waterside walks initiative.
These trips are an extension of 50 Things to Do Before You're Five's free offer 'Drifty's Train Tours', which took place in October of this year. Young children and their families were invited on fun train journeys around Bradford District and beyond, getting to meet the 50 Things' mascot Drifty whilst discovering places such as City Park (Bradford), The Piece Hall (Calderdale), and Royal Armouries (Leeds).
"Travelling on different forms of transport can be really exciting for children and their carers alike", said Rachael Dennis, Project Officer for 50 Things to Do Before You're Five in Bradford. "We know from our previous work using public transport with families, that confidence can be a barrier to getting out and about. We hope that these supported trips will help families to access public transport and waterways, locally and further afield, whilst restoring or building the confidence for them to explore independently.''

"Northern connects communities across the North, and we want to make the experience of using Northern's Service as enjoyable an experience as possible for all our customers", says Richard Isaac, Regional Community and Sustainability Manager, Northern.
"We do this through rebuilding rail confidence post-Covid and showcasing how easy the journey can be for families, plus highlighting that all of our rail colleagues are here to help. It could be accessing toilets and baby changing facilities, helping with the pushchair or finding their way around our services and stations. The majority of our stations are fully accessible for families with pushchairs and the older ones are being upgraded to make them accessible as possible.
"When you come on one of these train trips, you can expect great customer experience from a great team at Northern that has the customer experience at the heart of everything we do", he continued.
"Our new partnership with the Canal and Rivers Trust seamlessly links train travel with the canals and rivers across the region, opening a world of leisure opportunities for families."
This adventure series will allow more children and their families to have travel on a positive public transport experience whilst discovering and exploring new surroundings.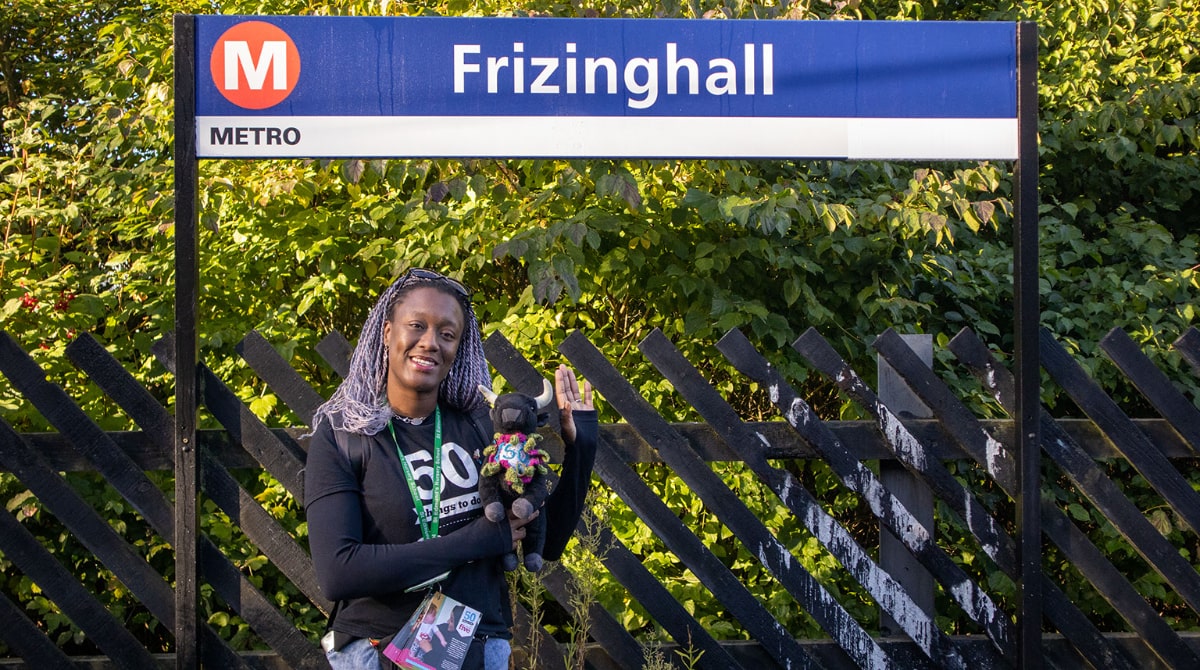 "When children have the opportunity to use public transport, not only can it be an exciting new experience, but they develop an understanding of the social skills that most people use in this situation," says Andrea Layzell, 50 Things to Do Before You're Five's National Lead.
"Walking near water also gives children a new experience. It develops confidence and an awareness of the outdoors and creates memories that your child can draw on later. It may lead them to draw or paint what they have seen, or just to ask to do it again. This collaboration will make wonderful new experiences available to children who might not have otherwise had the opportunity to ride on a train or visit a canal! "
Trips are open to all families with an under-fives in the Bradford District. Trips will take place in 2022, with details due to be released via the Bradford 50 Things to Do app, website and social media. The train and walking routes can be accessed now at the Northern and The Canal & River Trust websites and selected Northern stations.

Written by Aisha Thakker
Marketing and Communications Officer