Tech for Good: Frog Education and the 50 Things Project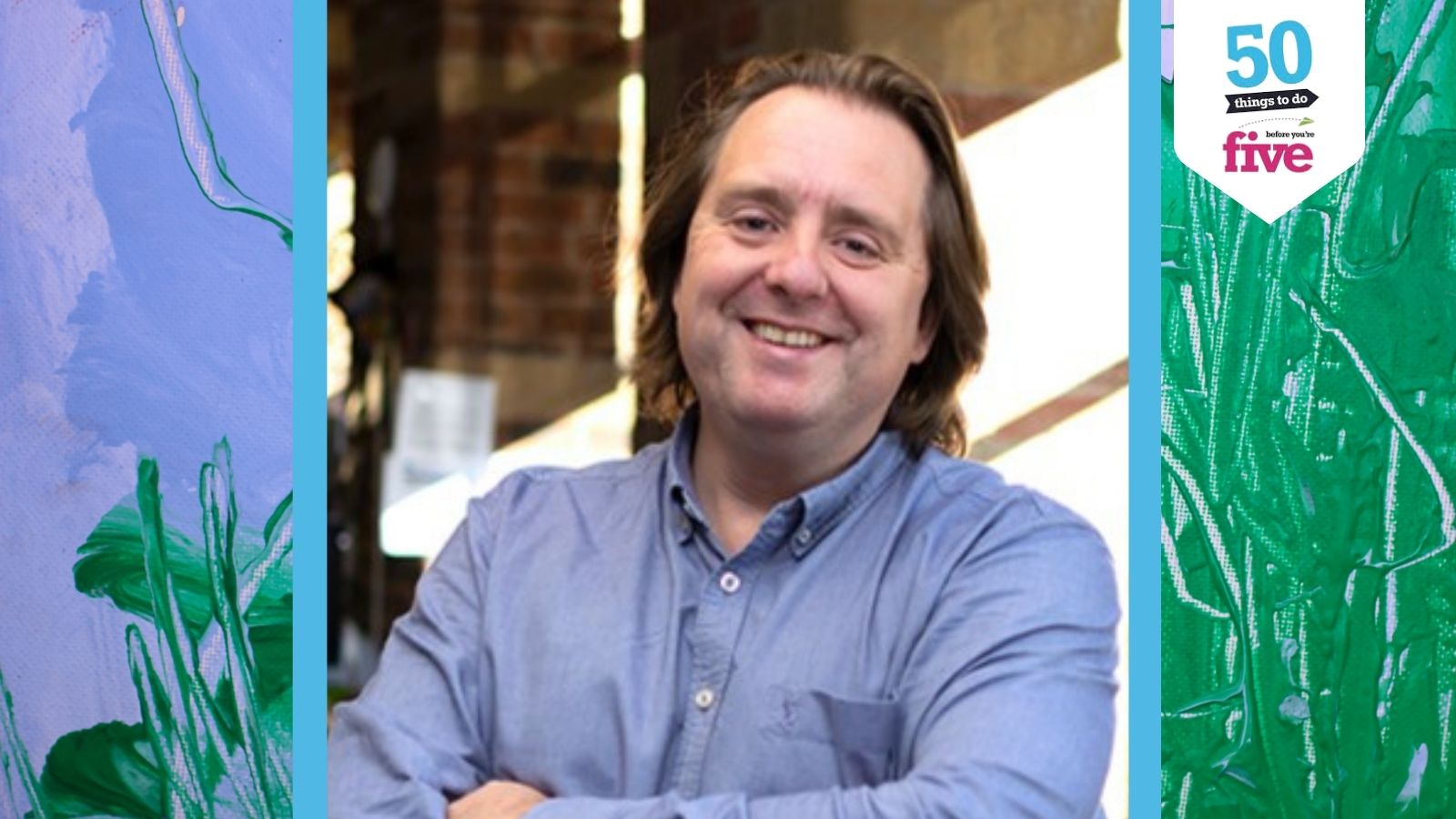 Stefan Allsebrook, Head of Sales at Frog Education, explains the role of the technology behind the 50 Things Project, and what makes the inidividuals at Frog excited about this initiative. Read on, or watch his video, to learn more.
What happens when the outstanding practice of a Nursery School and the technological power of an EdTech company come together? The answer is 50 Things To Do Before You're Five. Developers at Frog Education are using technology to bring the experiences of parents and educators to families across the UK.
This is a collaboration which really speaks to Local Authorities. Andrea Richardson, formerly Head of Early Years at Leeds City Council, states that a major reason Leeds got involved was "the quality of the 50 Things To Do Before You're Five app" , with Leeds being "really impressed by the developers, Frog".
"They are a company that pride themselves on being an education IT company, and you really get a feel that what they do is enable educators to bring the best out in children".
To explain a little bit more about who Frog are, and how they facilitate the 50 Things To Do Before You're Five initiative, we spoke to Stefan Allsebrook, Head of Sales.
What's special about this offer?
The 50 Things app allows a Local Authority to properly regionalise the 50 Things To Do activities, so that they refer to your local community, your local parks, your local museums, your local forests and woods and rivers. It also allows a Local Authority to post events, regional events, that are relevant to families participating in the 50 Things To Do Project, and it allows communication with those families through pushing messages directly to their mobile phones.
At Frog, we're involved with many worthwhile projects around the world. Our mission is all about using technology to improve the lives and opportunities of children and young people, and of course, the 50 Things To Do Before You're Five project really fulfils that mission in so many ways.
Why we love working on 50 Things
We talk to Local Authorities involved in the 50 Things project, to parents, to practitioners, to health workers, to educationalists, and what comes back is phenomenal. 50 Things to Do Before You're five, as a project, and as an initiative, really does have an incredible impact. To list some of the aspects:
Enriching childhood experiences
Supporting social mobility
Helping disadvantaged children with school readiness
Combatting health issues such as diabetes, heart disease, obesity
Improving children's language skills
Bringing families closer together
Building bridges across communities
All of these things are outcomes of the 50 Things To Do Before You're Five project.
We are really proud to be involved with it. It gives us, as a company, and as individuals within that company, a great deal of satisfaction and pleasure the project is growing quickly, and it's really exciting for us to see.
Global Potential
There's Local Authorities coming on board all the time, because we know that the outcome of this is a real positive impact for children. We believe that while this is spreading across the UK, and Local Authorities across the UK are adopting 50 Things To Do Before You're Five, that actually, this has world wide global potential. And we're getting interest from various bodies and organizations around the world, which is wonderful, of course, because the more Authorities, and the more communities that come on board with this, the more we are leveling opportunities, providing opportunities and closing the gap for children all around the world.

Stefan Allsebrook
Stefan is Head of Sales at Frog Education, and leads on Frog's collaboration with the 50 Things To Do Before You're Five Project.