Wakefield: Why and how we invested in 50 Things for our Local Authority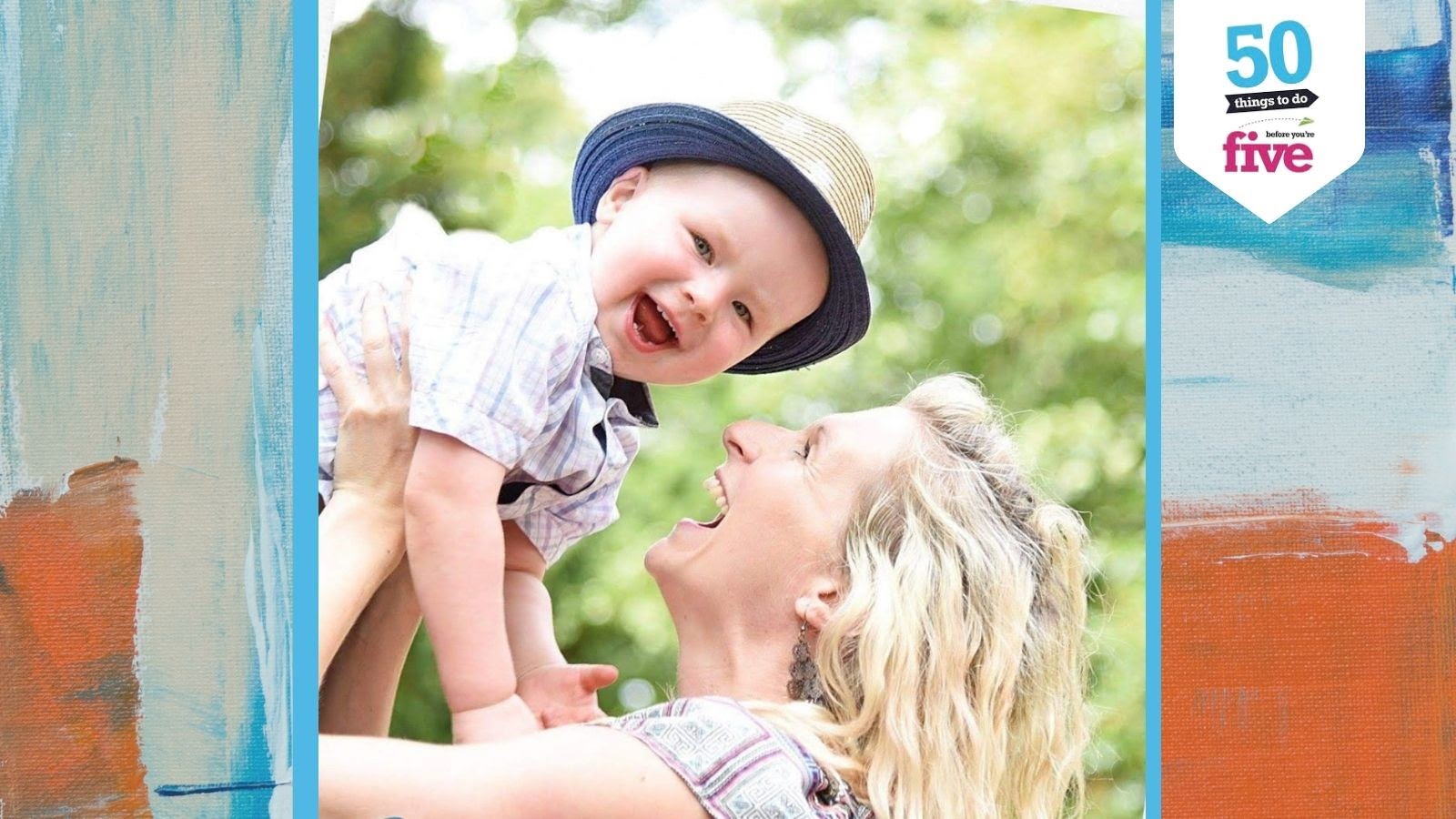 Angie Gaughan, Health Improvement Specialist at Wakefield Council, shares why partners and using data have been key factors in the success of 50 Things.
Like many Local Authorities, we're working to improve our 'good level of development' and we know that one of the key drivers of that is the communication, language, literacy pathway. So, the Early Years strategic board was established to carry out key strategic initiatives and they saw 50 Things as one of the key drivers of that pathway. Therefore, they gave the go-ahead to invest in it.
50 Things: A Holistic Approach
In addition, in Wakefield, we have some health concerns in terms of children's obesity levels and their health habits. We know if you have unhealthy habits when you're younger that's likely to translate into adulthood. The beauty of 50 Things is that it's so holistic. It touches upon arts, culture, education, health, and life skills. It can have an impact on all of these various statistics and support them to change and grow. So, that was an indicator for us in Wakefield.
Also, we looked at in investing in a program tool or app in terms of supporting our under-fives to be more healthy, active, and to develop and we compared many of them. 50 Things was always in the mix with that. When Covid came along, it kind of got pushed to the front because we saw what a great home resource it was and that it was accessible, adaptable, it was flexible. One of our key objectives is for parents to have the knowledge and ideas and confidence to support their children and continue their development. 50 Things got the go-ahead in May 2020.
In May 2020, we developed a steering group through the arts, culture, and leisure service. This gave us a different perspective. Many of the other Local Authorities, I believe, are from an Early Years background. In some ways, it was great because we had a different perspective from them. But also we needed the expertise and the support of some people from Early Years areas.
Building relationships with key partners
During the time of development, I had many conversations with different partners in different services and I developed a key partners list (which you can see in the video). Some of these have been involved from the start, some have recently had conversations with. These guys have been so useful in terms of their expertise, their suggestions, and also using 50 Things within their services. Why am I talking about partners? Partners for us in Wakefield have been a big driving force in the success we've had so far. We set a target of 1,200 downloads in the first year. In just under four months, we reached that target and we believe it was because we have such good partners involved in this project combined with some good social media and social marketing.
With the partners, we feel it's really useful because they're able to give you a different perspective, a different approach. For example, all these that have approached- they're delivered through different services. So it might be the Early Years champions (in the video 4:25) engaging with the Early Years providers and getting them to embed 50 Things into their delivery. Be More Wakefield is looking at the assets that are featured in the app. For example, Pugneys Country Park and putting branding up at that park so people know that that park is associated with 50 Things. If you look at this purple sections of partners (4:54), that's very much around the more targetted families, the more vulnerable families. They've been able to engage with them in different ways as opposed to a different service. I think that is the beauty of 50 Things, it's open to some interpretation to some extent. The parks may use 50 Things differently to the schools, they may use it differently to the libraries and the museums which are great- it gives that unique perspective.
Also, we believe that having partners involved means people trust in the app and the process a lot more. It cuts out the middle man to some extent because you gain their trust a lot quicker than you would if the information may come from us in arts, culture, leisure. The reason why we've got so many Early Years providers signed up as Champions is that it has come from those teams that already work with them. I think to build that trust and rapport are important and being able to reach out to those different markets. With the various partners, you're able to share resources and different ideas to reach those targeted families.
I have recently started having conversations with the Dolly Parton Imagination Library and looking at how we can work together to reach families and give them information at the same time rather than dribs and drabs. The beauties of networking- once you've got some partners that understand 50 Things that know about it, they go to meetings and they are part of other networks. They can talk about it and let people know how great it is and how it can be embedded within their service. So for me when I have come to have a conversation with a new service or a new partner, and so I say "oh have you heard of 50 Things?" Most of the time they say "yes, I have, so and so have told me about it". So, that's great it makes your job a whole lot easier.
One of the key things in terms of partners is sustainability. This is where it really drives the success of the app. We see now that 50 Things is becoming embedded in some of these services, whether that's in terms of appraisals, delivery plans, curriculums- it shows that it's becoming useful and it's becoming an asset to Wakefield. When it gets to the point that that contract needs renewing, we have evidence there to say that actually people are really using this and it's embedded in their delivery and their service. So that's partners, they've been very important to us, they've done a lot of work and they should take a lot of kudos for the success we've had so far.
Using data to reach out to vulnerable families
I want to touch upon data. If you see this snapshot here (8:20), this is the overview data that you receive with your postcodes, all the activity numbers across the top. It tells you whether they've completed them, they've viewed it or they've not done anything with it at the moment. This has been really useful, this data because you also download the top ten viewed activities, the top ten completed activities, and obviously the bottom ones as well and same with the postcodes. For us, we've been able to use this data to target some of our social media as to what postcode areas we might do some paid socials or which activities we're going to choose because they're the most popular or they're the least popular so we'll want to generate more interest. We've also used the postcodes to correlate with the number of Early Years Champions that we have signed up. We can see if we've got five nurseries signed up in one postcode area- has that got a lot of downloads? It gives us an indication as to whether that campaign is working.
Seeing the number of activities completed, that's for us is going to support our plans for our next phase which is the 'momentum phase' of getting people to actually use the app. Obviously, that will get a baseline and it'll give us indicators as to how the campaigns and initiatives within that phase are working.
From the postcodes, my managers have been able to do this magic spreadsheet which gives us an indication about the quintiles and the deciles that the downloads are folding into. This is extremely useful, especially when we're going to the Children's Board- giving them reports, senior management, and partners. It tells us what families are downloading the app, to some extent and what deprivation levels. We want to obviously be getting the app out to the most vulnerable, those that really need it, that need that support. We've been able to use this data and have a look and see if we need to adapt our plan so we can get to the most targeted.
Top tips for a successful launch
Key partners- if you could get their buy-in, it will really make your job a whole lot easier. Many key partners will see the use of 50 Things, just because it is so holistic, there's something for everybody in there.
Social media and social marketing- I haven't had the chance to touch upon social marketing and social media but this has been a massive driving force for us. Because we had somebody on board from day one, it's really helped with how we've been.
Don't run before you can walk' especially from the start. We tried to allocate periods of campaigns so that we can go back and analyse what's worked and what hasn't. Obviously, as you build up then that's a little bit more difficult to do because the information is everywhere.
Use the data to inform your plans as I've just spoken about.
Angie Gaughan
My team leads on the Early Years and Families aspect in the Health Improvement Universal Team. Through various workstreams, we support children and families to be more healthy and active. Since joining the Health Improvement team I have been able to develop a more holistic approach to health and physical activity, which has been complemented by my sports development background. Health Improvement sites in the Arts, Culture and Leisure Service within the council, and this has proved fruitful in the development of 50 things.